R • W • F

LIVE

Addon

Update Now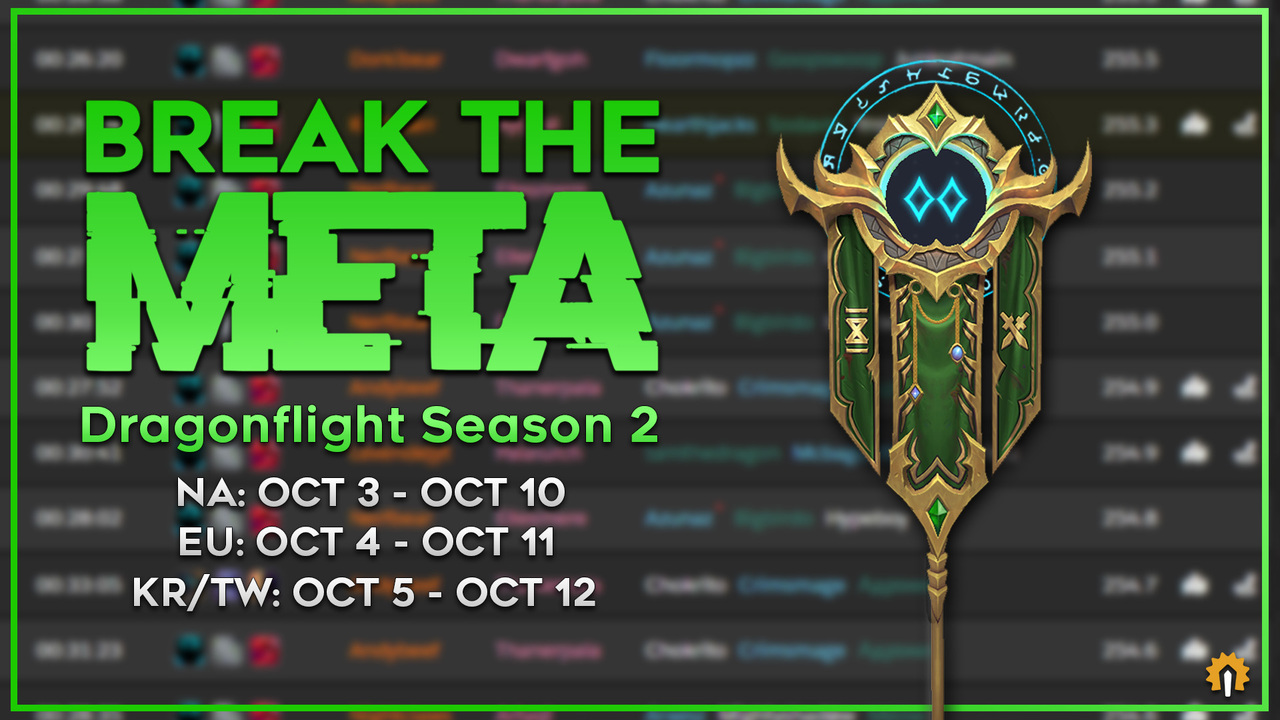 Break The Meta Dragonflight Season 2
About the Event
Break the Meta is a Push-Week Event to showcase and highlight the Season's off-meta specs and classes. It's time for Arms Warriors, Brewmaster Monks, and Arcane Mages to get a little love. During the Competition Period, completing keystones on LIVE servers with a group made up entirely of the
Eligible Specs
will earn you a spot on the BTM Leaderboards. You'll also be eligible to win some amazing prizes, including the
Smoldering Banner of the Aspects
!
The Competition Period lasts for one week:
Americas & Oceania: Oct 3 - Oct 10
Europe: Oct 4 - Oct 11
Korea & Taiwan: Oct 5 - Oct 12
Rules
Break the Meta is open to players in all available regions.
In order for a run to be eligible, every player in the group must have completed the dungeon in one of the eligible specializations.
Each Blizzard Account is only eligible for one of each of the 3 separate prizes.
We reserve the right to disqualify any run for any reason.
To be eligible for prizes you must register via the Break the Meta Registration Form before registration closes at 11:59pm PDT on Oct 15 2023. Every person must register individually to be eligible for prizing.
Prizes other than the Smoldering Banner of the Aspects will be distributed via the Discord Account or Email provided during Registration. If we do not hear back from you within 48 hours of attempting to award you a prize, then your prizes will be forfeited.
Some prize offerings are region dependent. View the full rules here.
Winners will be announced by Oct 27 2023.
Registration has closed.