R • W • F

LIVE

Addon

Update Now
View Mythic+ Scores, Raid Progress, and Recruitment Status In-Game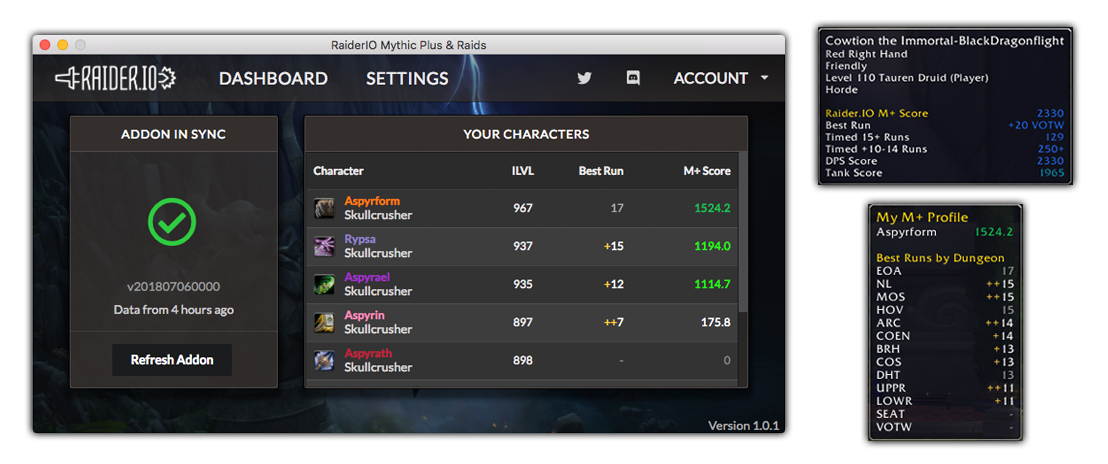 Saves you time by automatically keeping your Raider.IO Addon up to date.
Helps you keep tabs on your scores across all of your characters in a single Dashboard.
Keeps your score database fresh with twice daily updates (8 times per day for Illustrious & Exalted Patrons!).
Raider.IO Addon & Client Features
VIEW PLAYER SCORES IN-GAME
Simply hover over players in the world, your guild roster, or even applicants and group leaders in the Dungeon Finder. If the players have a
high enough score
then you'll see a tooltip with information about their Mythic+ experience.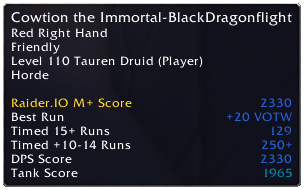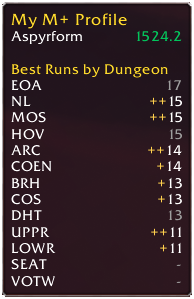 LEARN HOW TO IMPROVE YOUR SCORE
With the
My M+ Profile
feature, you can see your best run for each dungeon so you can know the dungeons to try to focus on in order to improve your score the most. Learn how we
score runs
and
score players
.
SHOW MAIN'S SCORE WHILE ON AN ALT
We love playing alts just like you do, which is why we've made it so that while you are playing on an alt you can have your Main's score show in your Raider.IO tooltip. This way people can see that you've earned a certain level of experience before!
Learn more
.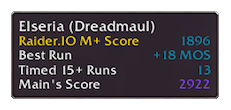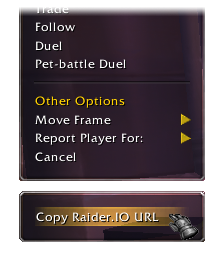 COPY RAIDER.IO PROFILE URL
View the URL that takes you directly to a player's profile. Once you've copied this from in-game, you can just paste it anywhere on the site (Ctrl-V/Cmd-V) to be taken straight to that player's page.
KEEP THE ADDON IN SYNC, EFFORTLESSLY
The Raider.IO Addon needs to be updated regularly to be most effective. With the Raider.IO Client we will keep your scores as up to date as possible (every 12 hours for regular users, every 6 hours for
Revered Patrons
, and every 3 hours for
Illustrious and Exalted Patrons.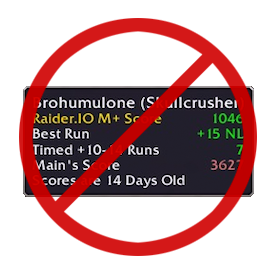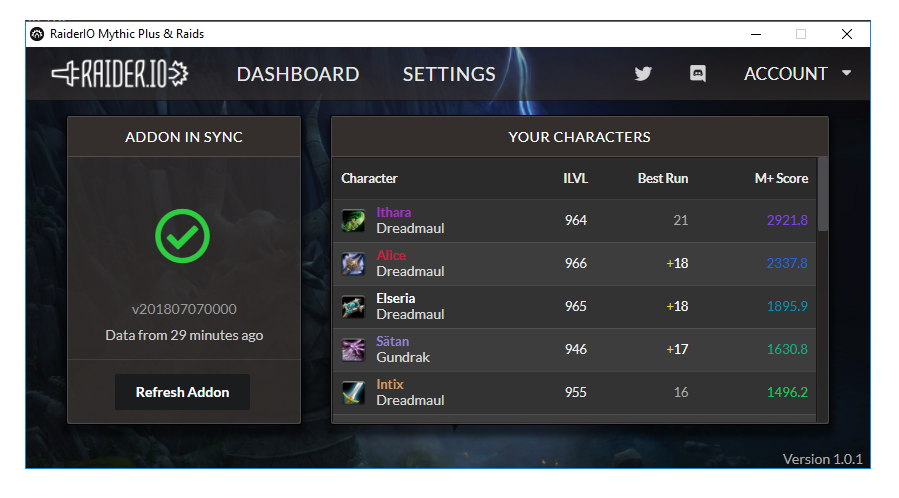 ALL YOUR CHARACTERS, IN ONE PLACE
The Raider.IO Client can act as your personal dashboard for your characters, allowing you to quickly review the progression of each of your characters, so you can know where to focus your time.